MCDLG: A Collective of Quality HVAC Brands
The Mestek Commercial Damper and Louver Group (MCDLG) is a collective of top-tier HVAC brands including Arrow United Industries, Air Balance, Cesco Products, and Louvers & Dampers.
We provide industry-leading air control and ventilation products for the HVAC and construction industries. Our team will ensure that you get the best solutions for your requirements. All MCDLG products are made here, in the United States, to guarantee the highest quality of manufacturing.
Find dependable HVAC solutions when you need them most. Trust a group with over 50 years in the HVAC industry. Trust Mestek Commercial Damper and Louver Group.
---
Our Pledge to Continuing Education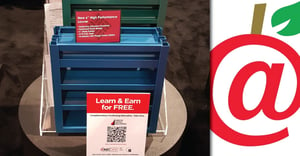 AEC Daily Courses
MCDLG offers two courses through AEC Daily to provide a strong foundation for understanding louvers and dampers, or as a refresher for industry professionals. Learn more on MCDLG's AEC Daily Page.
MCDLG Newsstand
The MCDLG Newsstand is an important source for comprehensive guides, helpful tips, and insights into the HVAC industry. We publish monthly articles on louvers, dampers, life safety products, and more. Click the button below to read our articles, then subscribe to the Newsstand for the latest updates.
---
Contact Us